Mila Baslawskaja, piano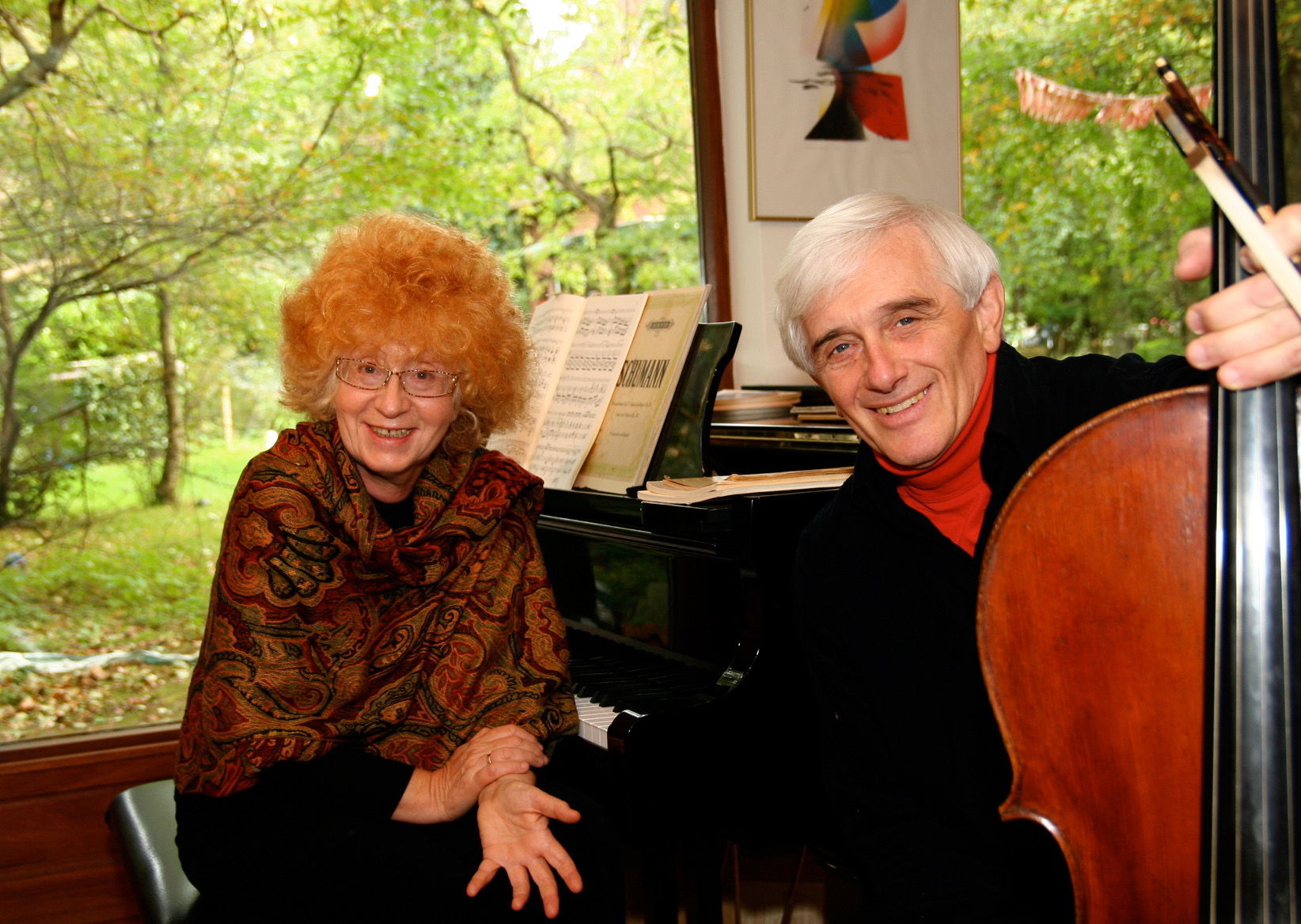 Dmitry Ferschtman, violincello
Mila Baslawskaja, piano
Together, the Dutch-Russian duo Mila Baslawskaja and Dmitry Ferschtman share 50 years of stage experience. They are known for their passionate performances and can convey the powerful beauty of music like no other.
During their young years in the Soviet Union, music and poetry were the ''food and drink'' of their cultural education. After settling in the Netherlands in 1978, Dmitry Ferschtman and Mila Baslawskaja continued their active concert life, performing frequently as soloists and avid chamber music players in their new home country, through different European countries, Asia and the US.
The duo made numerous radio, television and cd recordings. One of the most noticed recordings was the CD 'The Russian Voice' with Romances of Glinka, Tchaikovsky and Rachmaninoff, highly praised by the press and public. The most recent recording of Dmitry Ferschtman is a cd with his daughter, violinist Liza Ferschtman, with duo's of Kodaly, Ravel and Schulhoff.
Dmitry Ferschtman is professor of cello at the Conservatories of Amsterdam and The Hague. Mila Baslawskaya is professor of piano at the Conservatory of Amsterdam.