Chu Yi-Bing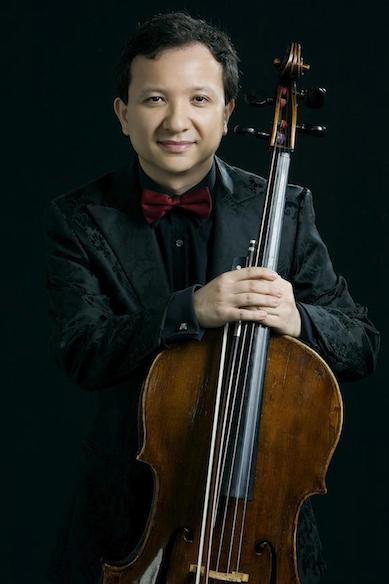 Chu Yi-Bing
Born in Beijing, China 1966. His father Chu Yong-Ning and mother Wang Yao- Ling are both professors at the Central Conservatory of Music (CCOM) in Beijing, China.
From 1978 - 1983 Chu studied cello with his father at the Middle School of the CCOM.
From 1984 - 1987 Chu was student in the class of Maurice Gendron at the Conservatoire National Supérieur de Musique in Paris.
In 1986 Chu was prize winner of the 42nd Concours International d'Exécution Musicale in Geneva, becoming the first Chinese cellist ever winning a prize in an important international Cello competition.
In 1987 Chu graduated from the Conservatory in Paris with a Premier Prix.
From 1989 to 2004 Chu was principal cellist of the Basel Symphony Orchestra, Switzerland. From 1999 Chu was also guest principal cellist of the Bavarian Radio Symphony Orchestra. At the same time Chu began his conducting career. Chu has conducted the Munich Symphony Orchestra, German Symphony Orchestra (Berlin), Radio Symphony Orchestra Halle, Duesseldorfer Symphony Orchestra,Zuerich Symphony Orchestra and Moravian Symphony Orchestra.
In 2004 Chu was appointed cello professor, head of the cello department at the CCOM in Beijing, China. He founded the Chu Yi-Bing Cello Ensemble with his students, one of the very few chamber music group in China, playing countless concerts in many cities, specially in schools, colleges and universities. He has produced three chamber music CDs and DVD. Chu Yi-Bing Cello Ensemble has played for several Chinese Presidents and many other nation leaders.
In 2016 Chu Yi-Bing has created SuperCello, the first Full-Day Classic Music Festival in China.